childhood20in20
more
HERE
at
exclu_silly
20 Gummi Bears icons for


Here is the opening theme!


They showed this sometime back in 2000 to 2002, I think. Anyone remembers it??


What are your favourite Simpson's quotes?
Leave them in a comment!

Here's my favourite:

Marge: Time for a taste of their own medicine...baby ear medicine!
Hey there toon lovers!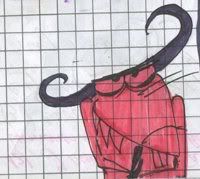 (
More under the cut
Collapse
)
Or browse the whole gallery
here
Hi everyone! In my first post in this community I'dlike to share some Angry Beavers fanart:
Current Mood:

accomplished



Squee! I LOVED reading those books as a kid!!!
Before the Mr Men Show, there is this one from 1997. I always watched it every morning before I go to school and the characters do look like themselves compared to the new one.





I also remember the Super Dough commercials...

(finally, I make a post...)
In case you didn't know, we lost Top Cat/Herman The Mouse himself, Arnold Stang, on Dec.20/09.
...there were some people called the Rushers of Din.


Me and my friend got into a conversation about this and brought back nostalgalia of childhood xD I even have an Eleroo doll somewhere I want to find now...